Cothibridge show history
An introduction to the book "O Fewn y Filltir Sgwâr" by John Howell
The history of Cothi Bridge Agricultural Society 1898 – 1998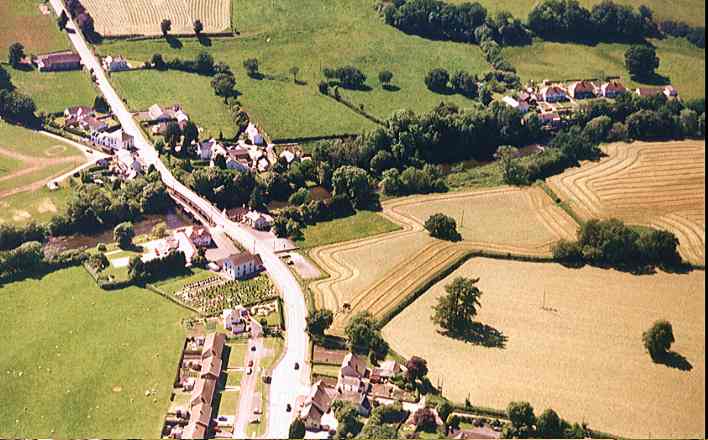 The historical record, so painstakingly put together by Mr. John Howell, will give the reader an insight into an Annual event that has given Cothi Bridge particular prominence in the Agricultural Show Calendar over the past century. The Cothi Bridge Show is unique in that it has always been the first show to be in Carmarthenshire (if not Wales) each year, This has provided Breeders and Exhibitors with the opportunity to view what the opposition has to offer and to assess the prospects of one's own produce or breeding in the forthcoming shows. As a society we deeply indebted to John for compiling a most interesting record which I am sure every member – past and present – will be anxious to possess.
The residents of the Parish of Llanegwad and adjoining parishes have over the last 100 years been able to put -on in the village of Cothi Bridge an enjoyable event which has, and continues to draw interest from a much wider field. Over this period this event has generated sufficient good will and support, both financially and in voluntary effort from its residents that it has become by today an efficient and organised event. Cothi Bridge has as a result become synonymous with the event, the object of which was, and still is, to improve the quality of farm stock and produce, and to provide a vehicle for the social and cultural enhancement of the area.
This is in common with all other areas has seen many changes over last 100 years in farming practices. Horses have given way to tractors, breeds of all forms of farm stock have been improved and breeds have been introduced. We have seen the increased use of fertilisers, the use of pesticides, and chemical weed control measures have become highly sophisticated, but the greatest change of all in my opinion has been the fact that in my early days, farming was considered a way of life, now farming is a hard economic reality. The small farm has virtually disappeared and with it has gone the prospect of a Young Farmer's first step on the farming ladder.
As a Society we are indebted to all members past and present for their support. To all past Chairmen, Treasurers and Secretaries (many of whose names are indelibly linked with the society), we acknowledge their respective contributions along the years. My last word is to the exceptional effort of the ladies committee who, year after year, put on a 'mini' show of their own in the show Pavilion on show day.
Bryan Raymond – Chairman
In 1972 the Ladies Section of the Cothi Bridge Agricultural Society was established, From its humble beginnings in a marquee the Ladies Section has now moved to the new Pavillion. Over the years, both the number of competitions and competitors have increased. Although number of committee members are few, it is a hard working little group.
lt is a privilege for me to be the Ladies Chairman in this Centenary year. On behalf of the Ladies I would like to wish the Society and the show best wishes for the next hundred years.
Jacqueline Hinds – Chairman of Ladies Committee